In an effort to make our communication more accessible to residents, Housing and Residence Life sends text messages about important updates or exciting opportunities. Additionally, we will message residents in the event of a facility emergency in their hall (fire, gas leak, etc.).
Not receiving our texts? We can only send messages to U.S.-based phone numbers. If you'd like to provide a more accurate number for us to message, you can update that information following these steps in the My Housing portal:
1. From the home page, click on the menu icon on the top left of the page.
2. Select your name from the menu that appears to see your "My Details" page.
3. Here, you can update your phone number and your preferred name, if you choose.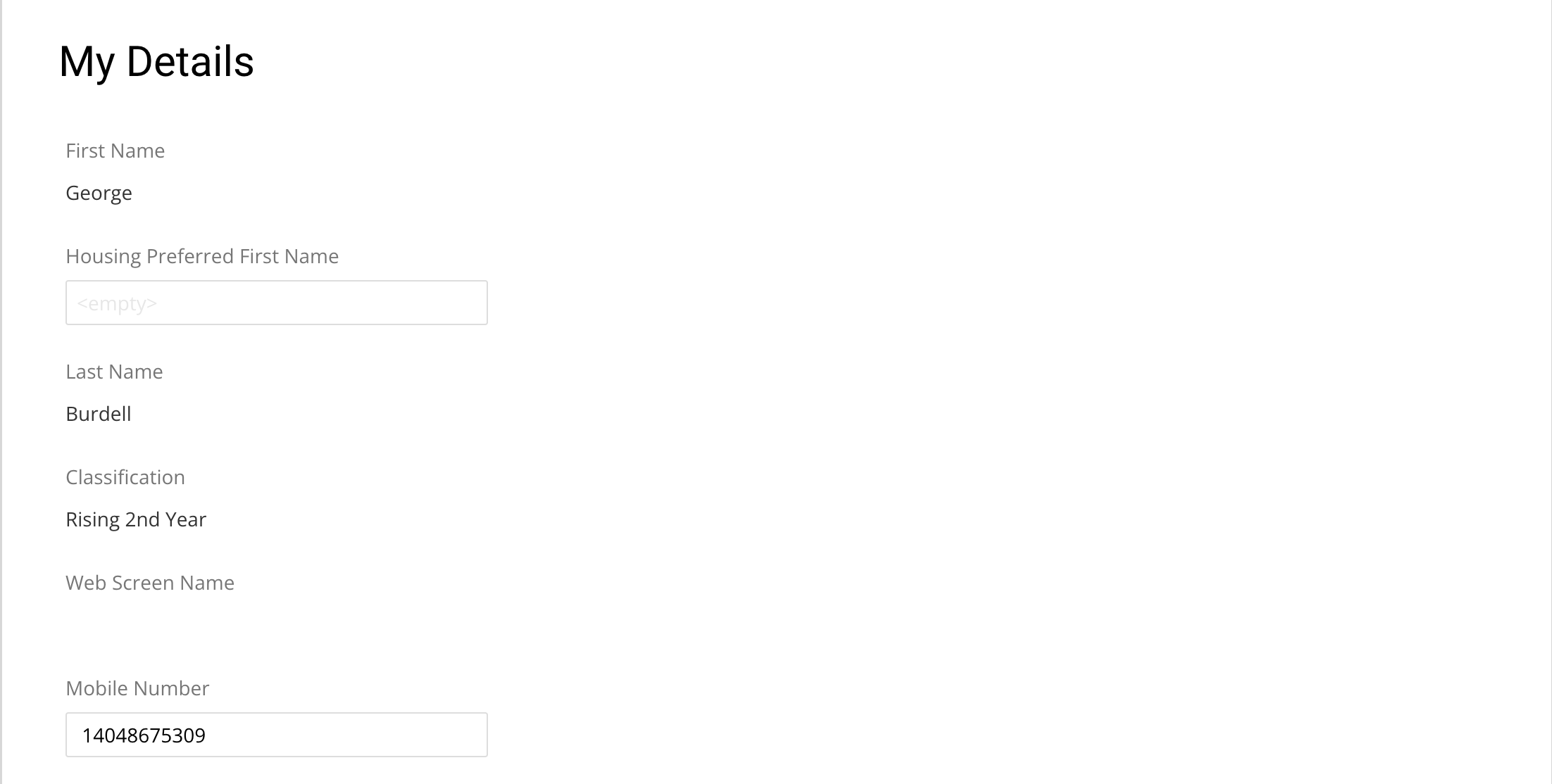 Under FERPA, education records are defined as any personally identifiable information that is directly related to a student and maintained by an educational agency, institution, or party acting for the agency or institution. This includes Housing records. Georgia Tech students are the point of contact for all matters related to their education records. Additional information about FERPA is available in the Georgia Tech Catalog:https://catalog.gatech.edu/policies/ferpa/.