Step 7: Accessibility Requests
Here you'll indicate if you have requested housing accommodations through the Office of Disability Services so we can begin to coordinate with them. Note that accommodations requests will need to be approved and recommended by that office to be met by Housing and Residence Life.
Action items on this page: After selecting whether you do or do not request accommodations from the drop-down menu near the bottom, click the navy "CONTINUE" button below it.
If you indicate that you request disability accommodation, an additional page will appear in the application with important further steps related to your accommodation (scroll below to find full preview).
Continue to Step 8: Select Meal Plan >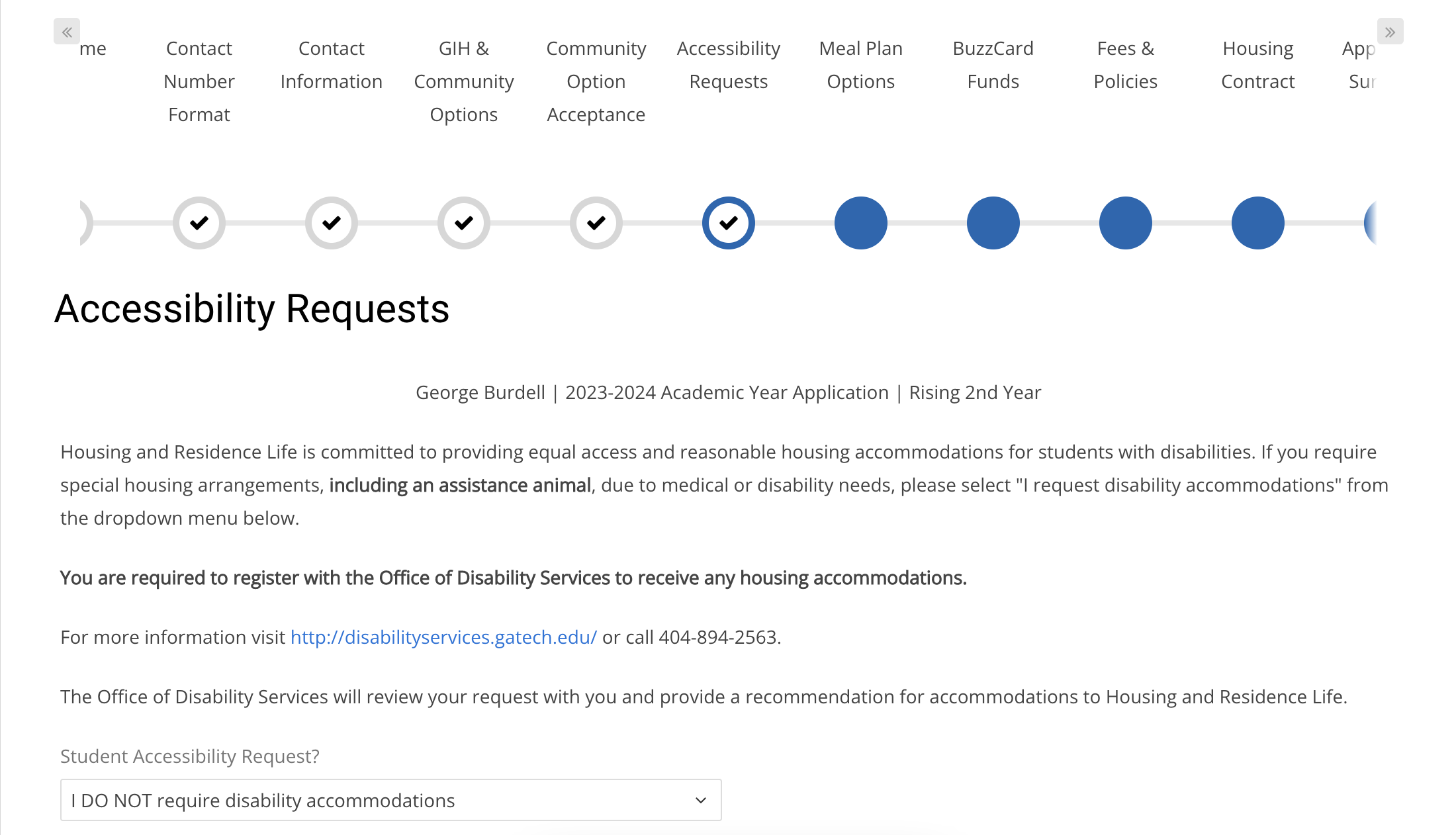 If "I DO require disability accommodations" is selected, this page will also appear: